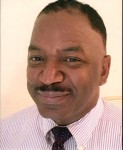 July 26, 1957
-
July 29, 2019
Born in Plainfield, NJ
Resided in

West Windsor

,

New Jersey
Obituary
Dudley H. G. Rivers, Jr.
Dudley was born on July 26, 1957 in Plainfield, NJ.
He graduated from Plainfield High School, Plainfield, NJ in 1975. He then proudly joined
the United States Air Force. Dudley was awarded the Air Force Commendation Medal.
He also served two years in the Air Force Nation Reserve.
Dudley H. Rivers Jr. graduated from Rutgers College in 1982 with a Bachelor of Arts in
Political Science. In his senior year, he received the honor of "high distinction" for his
Henry Rutgers Scholars thesis entitled: Defense Relations Between the U.S and the
Philippines.
After graduating from Rutgers College he completed his MBA in Finance at Columbia
University's Graduate School of Business in 1984.
He then began a successful business career in the pharmaceutical and consumer
products industry. He first joined Johnson & Johnson in their management training
program at McNeil Consumer Products Company, and in 1986 he went to the Lever
Brothers Company as a Marketing Finance Manager. From 1988 to 2002, he held
positions of increasing responsibility at Bristol-Myers Squibb. In 2002, he returned to
Johnson & Johnson, and began working in his current position as Controller, Global
Business Services where he worked at the Corporate Headquarters in New Brunswick.
While at Johnson and Johnson Dudley, was busy at work with Financial Leadership
Development Program, University Team Lead for Finance for Rutgers Newark, led the J&J
University Case Competitions and Co-Op recruiting from Rutgers Newark and Baruch
College in New York. He championed and mentored many Co-ops and interns.
Outside of his family and friends, Dudley was passionate about the education and well
fair of our youth. He tirelessly served his Alma Mata, Rutgers University.
Dudley served as the Chair of the Camden Board of Directors, 2018-2019, Chair of the
Board of Governors from 2013 - 2019, Chair of the Board of Trustees 2012 - 2013, Vice
Chair of the Board of Trustees 2009 - 2012. Dudley Rivers is a Trustee Emeritus 2016,
Trustee Governor 2013 - 2019, Charter Trustee 2002 - 2008, Charter Trustee 2008-2014.
Dudley also was a member of the Rutgers College Dean's Advisory Council, and was
inducted to Rutgers Loyal Sons in 2011.
​
From 2003 until his death Dudley served on more than 35 Boards, Committees and
Groups including: Nominating Committee, Health Affairs, Athletics, Task Force on
Student Aid, Committee on Joint Investment, Task Force on Health and Science
Education, BOT/BOG Executive Committees, Audit, Building and Finance, Finance and
Facilities and Trustee Learning Groups.
He has been a Junior Achievement instructor and is actively involved with mentoring
groups for underprivileged youth. He is a five-time recipient of the Bristol-Myers Squibb
President's Award and has received the Outstanding Young Man of America Award.
In 2003, Dudley Rivers established the Henry Rutgers Scholars Endowed Research Fund
in Political Science, Business, and African-American Studies at Rutgers College. Dudley
Rivers knows, from first-hand experience, the value of completing a Henry Rutgers
Scholars thesis. The endowment he established will support Rutgers College students in
their senior year as they pursue major research projects within the Henry Rutgers
Scholars Program.
Locally Dudley coached various little league teams, served as a mentor and suppported
youth in our community.
His favorite teams are the Dallas Cowboys, the NY Knicks and the NY Mets. He enjoyed
all sports especially playing golf and tennis. Favorite card game: Bid Whist!
Surviving Dudley are his loving family: His wife of 34 years Linda Rivers, son Bryan and
daughters Alyssen and Alyssa Rivers. Also, brother James Rivers of Florida and sisters
Sylvia Johnson of New Jersey, Lillian Rivers-Fries, Kim Grant of Arkansas and Barbara
Brack of Maryland. He leaves a host of loving relatives, friends and colleagues.
Sorrowfully Submitted by the Family
To send flowers or a remembrance gift to the family of Dudley Rivers, Jr., please visit our Tribute Store.
Services
Visitation
Mount Olivet Baptist Church
21 Rev. William L. Powell Drive
Hightstown
,
NJ
US
08520
Service
Mount Olivet Baptist Church
21 Rev. William L. Powell Drive
Hightstown
,
NJ
US
08520